Shipping touches everything in the modern world. 90% of the commodities traded worldwide have at some point been transported by water. As one of the world's prefered shipping agencies, representing more than 500 Principals and handling over 1,000 jobs annually, Liberty Int'l is alongside to ease the way for your vessels plying the world's shipping lanes.
OPSM is one of the few global organisations with the resources, reach, expertise and infrastructure to support shipping operations on a local, regional and global scale.
Our range of international shipping services caters for all kinds of vessels, from container ships, bulk cargo carriers, Ro-Ro vessels and tankers; and all cargo types from grains, cement, steel, minerals to crude, LPG and chemicals.
We go beyond the standard ship agency services with an extensive range of complementary services covering global hub agency, husbandry, bunker fuel supplies, ship spares logistics, underwater hull cleaning, weather routing, CHARTERING AND MARKETING, CARGO CONSOLIDATOR, HAULAGING, MANAGEMENT AND BUSINESS DEVELOPMENTS. Whether you're controlling an entire fleet or a single vessel, our comprehensive portfolio of services can be tailored to your needs.
However, our tailor-made solutions keep you fully informed of your vessel's status prior to, during and after the port call while we promptly meet your needs and adapt to changing conditions.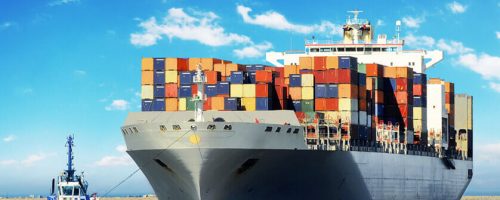 Safe & Secure
You benefit from our experience in delivering effective solutions to the complex global supply chains of some of the world's biggest corporations.
Fast Delivery
You benefit from every innovation, whether it involves a simple extension to our Air and Ocean Freight products, whether it means a development in warehousing.
24/7 Support
All of which explains why you'll find the team of outstanding support at TransCargo ready to apply their passion for solutions in support of your business.