We are the leading


MARINE PROCUREMENT PROVIDER COMPANY

As a provider of supply chain services, we take this opportunity to introduce ourselves as a shipping agency involved in Marine and ship stores suppliers and providers. We provide the following highly competent services: (Ship Chandler). We supply fresh provisions, bonded stores, cabin stores, safety equipment, chemicals supply, and engine stores (such as tools, bolts, screws, steel, as well as gear and machinery) to all kinds of vessels in ports, anchorages, and offshore locations. We also supply the food services industry and fresh produce products.


OPS MARITIME Services has been in operation since 2011 and was up to provide all types of professional services required by vessels calling at all Nigerian ports or its territorial waters.

OPS MARITIME Services can offer ship repair and servicing with qualified tradesmen available with the following areas of expertise:

Provision supply , Technical items supply, Fresh water supply, bunker service supply, safety equipment supply, Crew change,Cargo survey, Oil survey, Protective agent, Hotel accommodation, Marine catering
Our Services
Throughout the years, our company has gained immense experiences and established wider market presence. With each and every step, we grow, learn and expand!
What We Offer
As a provider of supply chain services, our extensive experience in this industry has helped us fine tune our processes to ensure that we provide the best solution for you. OPS Maritime  Service Seek to be a premier, profitable provider of global supply chain services to help enable sustainable trade and commerce
What makes us special? Provider of supply chain services !
We offer incredibly skilled services, including: (Ship Chandler). We provide all types of vessels in ports, anchorages, and offshore locations with carefully chosen provision supply, Technical items supply, fresh water supply, bunker service supply, bonded stores, cabin stores supply, medicine, safety equipment supply, chemicals supply, Crew change and engine stores (such as tools, bolts, screws, steel, as well as gear and machinery). We always refer to ISSA and IMPA Catalogs to identify the required items for your vessels. We also take care of the products and supply demands of the food services sector.
CONTACT US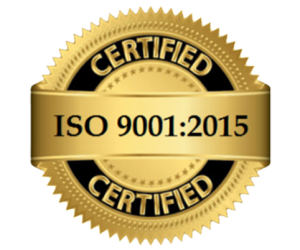 Head Office Address & Contact Details :
🕹️ Address: Suite 25 Apapa Shopping Complex Apapa, Lagos Nigeria
📱 Phone: (+234) 8032419522, 08129165987
📧 Email: opsmaritime@gmail.com, opsmaritime2@gmail.com
🌍 Website: https://opsmaritime.com